This the second half of AJ's post, and may be of special interest to those staying a little longer in beautiful Vancouver.
One of Vancouver's largest musical theatre companies, Theatre Under the Stars (TUTS), presents musicals in Stanley Park (Malkin Bowl).Below is a programme from last summer (2012)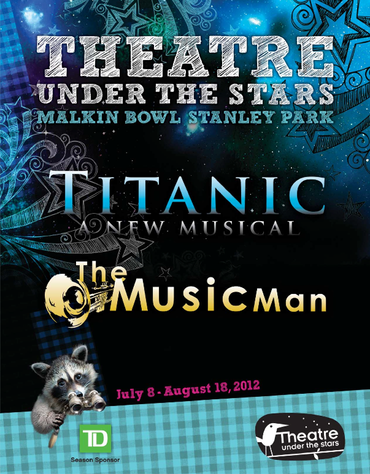 How to Succeed in Business Without Really Trying by Frank Loesser. How to Succeed in Business Without Really Trying filters the era of "Mad Men" through a wonderfully comic lens, and features some of the best songs ever written for the musical theatre.  August 10, 12, 14, 16
Legally Blonde: The Musical by Heather Hach, Laurence O'Keefe and Neil Benjamin.  An exhilarating re-imagining of the hit film about sorority girl Elle Woods, her little dog Bruiser and other favourite characters who take Harvard Law School by storm, learning a few things about love and life along the way.  August 9, 11, 13, 15, 17
Check out the times on the website: http://www.tuts.ca/
Thanks to AJ for this post - next time, AJ talks about eating and drinking - dear to all our hearts!